Audi A3 Limousine 30 TFSI S-tronic Advanced Edition
Audi A3 Limousine 30 TFSI S-tronic Advanced Edition
Met zijn cleane lijnen en slimme technologieën blijft de Audi A3 Limousine een zeer sportieve en elegante auto tegelijkertijd. Het rijden met de Audi A3 Limousine is ook genieten. Met de mogelijkheid om via Audi drive select het rijkarakter aan te passen van comfort naar sportief of extra zuinig en is hij  dus geschikt voor elke route.
Bijzonderheden:
Highlights
17″ lichtmetalen velgen "veelspaak"-design
Full LED-koplampen, inclusief LED-achterlichten
Virual Cockpit
Cruise control
Advanced exterieur
Volledige uitrusting:
Exterieur
Advanced exterieur
17″ lichtmetalen velgen "veelspaak"-design
Full LED-koplampen, inclusief LED-achterlichten
aluminium sierlijsten rond de ramen
Buitenspiegels, verwarmbaar
Interieur
Aluminium optiek in het interieur
Middenarmsteun vóór
2-zone comfortairconditioning
Bekleding, stof "Dynamiek"
Decoratielijsten, zijde effect Platinagrijs
Voetmatten, vóór en achter in velours
Achterbankleuning, 40:60 neerklapbaar
Sportstuurwiel, multifunctioneel in leder, driespaaks
Stoelen, standaard met handmatige verstelling van lengterichting, rugleuning, zithoogte en hoofdsteun
Infotainment
Virtual cockpit

10,25 inch kleurenscherm
navigatieweergave in 3D mogelijk bij actieve routegeleiding

Audi Smartphone interface
Telefoonvoorbereiding basis
Digitale radio-ontvangst
MMI navigatie plus
Veiligheid en techniek
Parkeerhulp achter
Cruise control
Trekhaakvoorbereiding
standaard onderstel
Elektromechanische parkeerrem
Elektronisch sperdifferentieel EDS
Elektronisch stabiliseringsprogramma ESP
Zij-airbags voor, geïntegreerd in de rugleuningen van de voorstoelen
i-Size kinderstoelbevestiging
voorbereiding voor i-Size en ISOFIX (inclusief Top tether) kinderzitjes op de rechter voorstoel en buitenste zitplaatsen achter
Kindersloten elektrisch bediend
Compleet leasecontract
Bij In2leasing is operational lease een compleet contract, inclusief
√ Afschrijving & Rente
√ Verzekering & Reparatie
√ Onderhoud & Banden
√ Houderschapsbelasting
√ Vervangend vervoer
√ Pechhulp
Optioneel in leasecontract
√ Winterbanden
√ Brandstofpas
Er is altijd een alternatief!
Voldoet deze auto net niet aan uw wensen? Geen probleem. Deze actieauto's zijn slechts een klein deel van het gehele scala aan verschillende merken, modellen en uitvoeringen die wij aanbieden. Bel ons en wij maken het beste leasevoorstel voor uw auto.
Let op: alle getoonde tarieven zijn exclusief BTW, tenzij anders vermeld. Getoonde afbeeldingen kunnen meeruitvoeringen bevatten.
Array ( [post_type] => cars [post_status] => publish [posts_per_page] => 10 [orderby] => date [order] => ASC [tax_query] => Array ( [relation] => AND ) [meta_query] => Array ( [relation] => AND ) )
In2leasing bezoekadres
De Langkamp 1
3961 MR Wijk bij Duurstede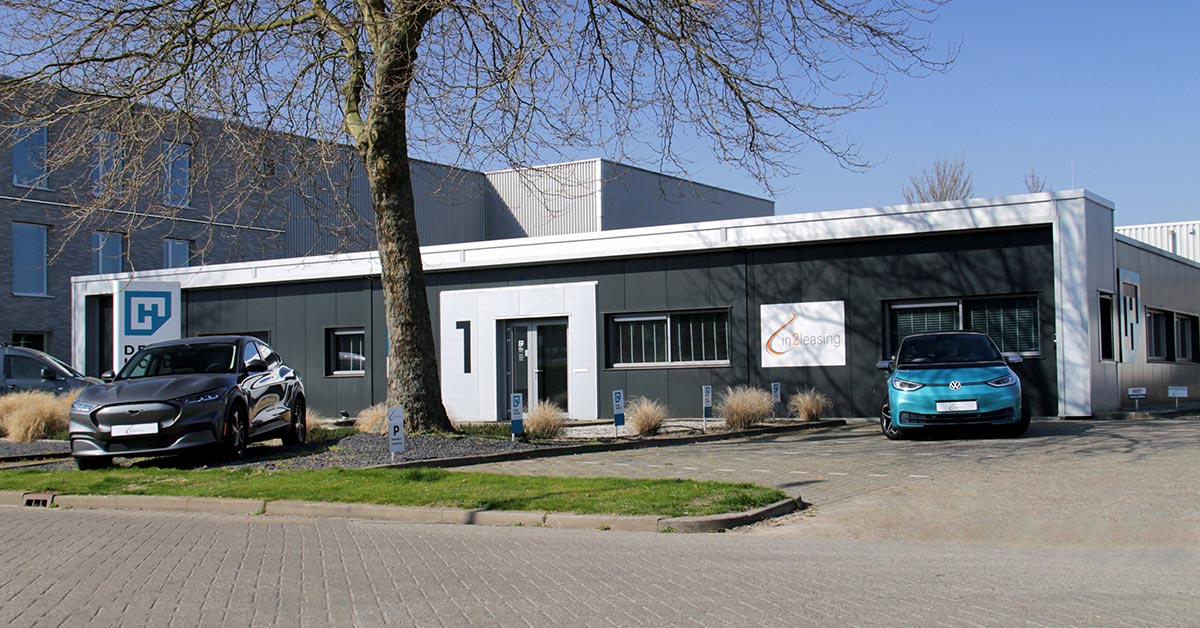 Heeft u vragen?
We kunnen ons voorstellen dat u vragen heeft. Over de verschillende leasevormen of adviezen, of misschien heeft u op onze website niet precies de lease-auto gevonden die u zocht? Schroom dan niet ons te bellen of te mailen. Onze contactinformatie vindt u hieronder.