BMW i4 eDrive40 High Executive
BMW i4 eDrive40 High Executive
Wilt u snel volledig elektrisch rijden? Wij hebben deze prachtige BMW i4 op voorraad! Deze elektrische BMW voelt erg sportief aan, de looks liegen er ook niet om, met zijn zwarte metallic lak en zijn carbon pack ontbreekt er niet aan deze auto. De BMW i4 heeft een accupakket van 84kWh, hiermee is he actieradius 590km(WLTP). Zo kunt u in een snelle en felle auto ook veel comfortabele kilometers maken.
Heeft u interesse bel ons gerust op.
Volledige uitrusting:
Extra bestelde opties op deze auto:
Leder Vernasca Schwarz
High Executive
M Sport model
Carbon Pakket
BMW Laser light
Innovation Pack
Uitrusting:
Interne code

Antidiefstalbout

Bandenspanningsindicator

Adaptieve vering

Variabele sportbesturing

Interne code tegen kostprijs 0 (nul)

Afschaffing van specifieke externe ontwerpinhoud

19 "M Styling 860 M bicolor gemengde banden

Antidiefstal met afstandsbediening

Comfort Access System

Lederen dashboard Sensatum interieur

Rhombicle Antraciet

Driefasige openbare oplaadkabel

Omgevingslicht

Claxon voor voetgangers

BMW IconicSounds Electric

Zelfdimmende in/uit achteruitkijkspiegels (extern elektrisch inklapbaar)

Zelfdimmende binnenspiegel

Eliminatie van voorpassagierszetelfunctie

Elektrische lendensteun Objectdrager

Grootlichtassistent

Active Guard Plus

Driving Assistant Professional


BMW Laserlicht

Uitschakelsysteem airbag rechtsachter

Parking Assistant Plus

Dual-zone automatische klimaatregeling

TeleServices

Noodoproep

ConnectedDrive Services

BMW Connected Package Professional

Draadloos opladen

Deletion touch iDrive

BMW Live Cockpit Professional

Digitale radio DAB

HIFI-luidsprekersysteem

Sporty Surround Mardon

Sportstuur Aerodynamic Kit M Sport

Glossy external shadow line

Antraciet interne hemelbekleding


Carbon Pakket
Compleet leasecontract
Bij In2leasing is operational lease een compleet contract, inclusief
√ Afschrijving & Rente
√ Verzekering & Reparatie
√ Onderhoud & Banden
√ Houderschapsbelasting
√ Vervangend vervoer
√ Pechhulp
Optioneel in leasecontract
√ Winterbanden
√ Brandstofpas
Laadpunt
Wij informeren u graag over de best passende laadmogelijkheden voor uw elektrische auto. Door onze ervaring en samenwerking met vooraanstaande partners op dit gebied, verzorgen wij voor u de volledige laadinfrastructuur, zoals een laadpaal afgestemd op uw elektra inrichting, laadpassen en privé/zakelijk verrekening.
Bijtelling
Deze auto valt in de zogenaamde verlaagde bijtellingscategorie van 16%. Dat percentage bijtelling geldt tot aan een fiscale waarde (cataloguswaarde incl. opties en incl. BTW) van € 35.000,-. Over het meerdere betaalt u de reguliere bijtelling van 22%.
Er is altijd een alternatief!
Voldoet deze auto net niet aan uw wensen? Geen probleem. Deze actieauto's zijn slechts een klein deel van het gehele scala aan verschillende merken, modellen en uitvoeringen die wij aanbieden. Bel ons en wij maken het beste leasevoorstel voor uw auto.
Array ( [post_type] => cars [post_status] => publish [posts_per_page] => 10 [orderby] => date [order] => ASC [tax_query] => Array ( [relation] => AND ) [meta_query] => Array ( [relation] => AND ) )
In2leasing bezoekadres
De Langkamp 1
3961 MR Wijk bij Duurstede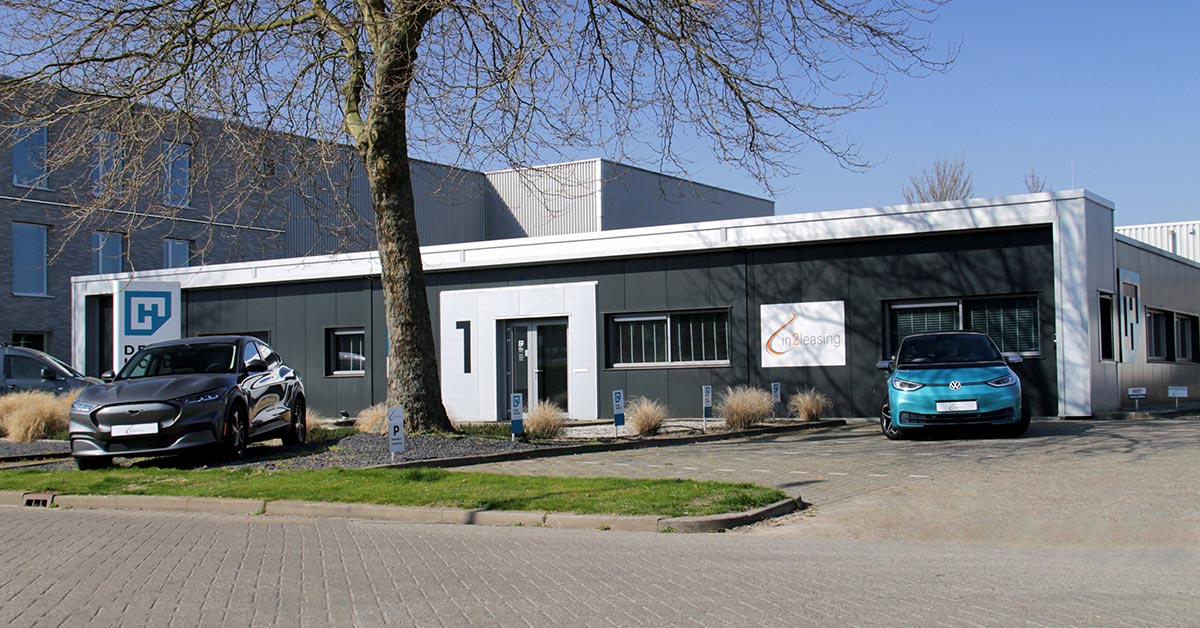 Heeft u vragen?
We kunnen ons voorstellen dat u vragen heeft. Over de verschillende leasevormen of adviezen, of misschien heeft u op onze website niet precies de lease-auto gevonden die u zocht? Schroom dan niet ons te bellen of te mailen. Onze contactinformatie vindt u hieronder.