Polestar 2 BST Edition 270
Polestar 2 BST Edition 270
Deze Polestar 2 BST Edition 270 is één van de exclusiefste auto's in het land. Zoals de naam al zegt, worden er wereldwijd 270 exemplaren gefabriceerd. Hiervan komen er in totaal slechts 15 van naar Nederland.
Hoe wordt de Polestar 2 BST Edition 270 gefebriceerd? De auto wordt gemaakt in een polestar 2 fabriek. Als dit proces klaar is word de auto vervoord naar de Polestar 1 fabriek. Hier gaan ze de auto omtoveren naar de speciale BTS Edition 270.
Voor deze speciale editie van de Polestar 2 is er ook nog een exclusieve optie te verkrijgen:
– 3M Battleship Gray wrap
Deze optie zit uiteraard ook op deze auto. Als u dus een exclusieve auto wilt rijden, maar niet te veel wilt opvallen, dan is dit de perfecte auto voor u!
Aanvullende opties en accessoires
Exclusieve opties voor de BST Edition 270:

3M Battleship Gray wrap
Matzwarte striping
21 inch BST edition Diamond Cut smeedstalen velgen in hoogglans zwart
2-vouding verstelbare Öhlins dampers BST Edition
Op maat gemaakte Pirelli P Zero banden
Aluminium veerpootbrug

Pakketten:
Performance Pack:
Brembo remmen
Special edition veiligheidsgordels
Performance software update
Plus Pack
Harman Kardon Premium Sound
Verwarmd stuurwiel
Verwarmde stoelen
Energiebesparende warmtepomp
Air Quality
WeaveTech bekleding
Sfeervolle interieurverlichting
Getinte achterruit
Draadloze smartphone oplader
Geïntegreerde tassenhouder bagageruimte
Pilot Pack
Waarschuwingssysteem voor de bestuurder
Pixel LED-koplampen
Adaptive Cruise Control
Pilot Assist
LED mistlampen met bochtfunctie
360 graden camera
Automatisch dimmende buitenspiegels
Parkeerhulp voor-, achter- en zijkant
Compleet leasecontract
Bij In2leasing is operational lease een compleet contract, inclusief
√ Afschrijving & Rente
√ Verzekering & Reparatie
√ Onderhoud & Banden
√ Houderschapsbelasting
√ Vervangend vervoer
√ Pechhulp
Optioneel in leasecontract
√ Winterbanden
√ Brandstofpas
Laadpunt
Wij informeren u graag over de best passende laadmogelijkheden voor uw elektrische auto. Door onze ervaring en samenwerking met vooraanstaande partners op dit gebied, verzorgen wij voor u de volledige laadinfrastructuur, zoals een laadpaal afgestemd op uw elektra inrichting, laadpassen en privé/zakelijk verrekening.
Bijtelling
Deze auto valt in de zogenaamde verlaagde bijtellingscategorie van 16%. Dat percentage bijtelling geldt tot aan een fiscale waarde (cataloguswaarde incl. opties en incl. BTW) van € 35.000,-. Over het meerdere betaalt u de reguliere bijtelling van 22%.
Er is altijd een alternatief!
Voldoet deze auto net niet aan uw wensen? Geen probleem. Deze actieauto's zijn slechts een klein deel van het gehele scala aan verschillende merken, modellen en uitvoeringen die wij aanbieden. Bel ons en wij maken het beste leasevoorstel voor uw auto.
Let op: alle getoonde tarieven zijn exclusief BTW, tenzij anders vermeld. Getoonde afbeeldingen kunnen meeruitvoeringen bevatten.
Array ( [post_type] => cars [post_status] => publish [posts_per_page] => 10 [orderby] => date [order] => ASC [tax_query] => Array ( [relation] => AND ) [meta_query] => Array ( [relation] => AND ) )
In2leasing bezoekadres
De Langkamp 1
3961 MR Wijk bij Duurstede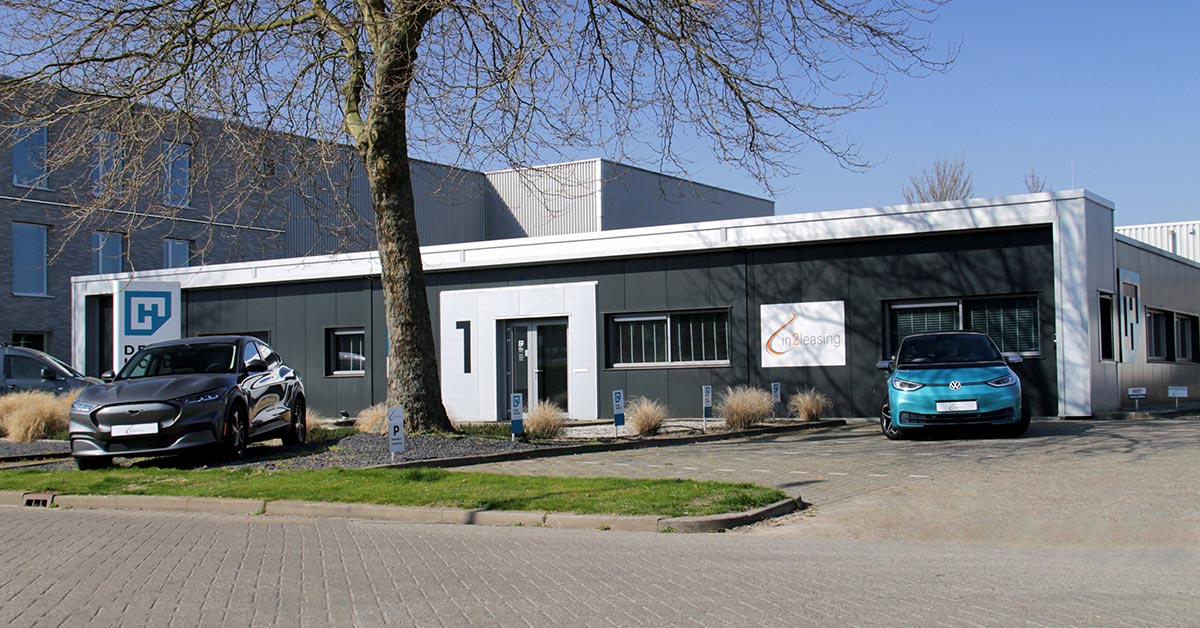 Heeft u vragen?
We kunnen ons voorstellen dat u vragen heeft. Over de verschillende leasevormen of adviezen, of misschien heeft u op onze website niet precies de lease-auto gevonden die u zocht? Schroom dan niet ons te bellen of te mailen. Onze contactinformatie vindt u hieronder.